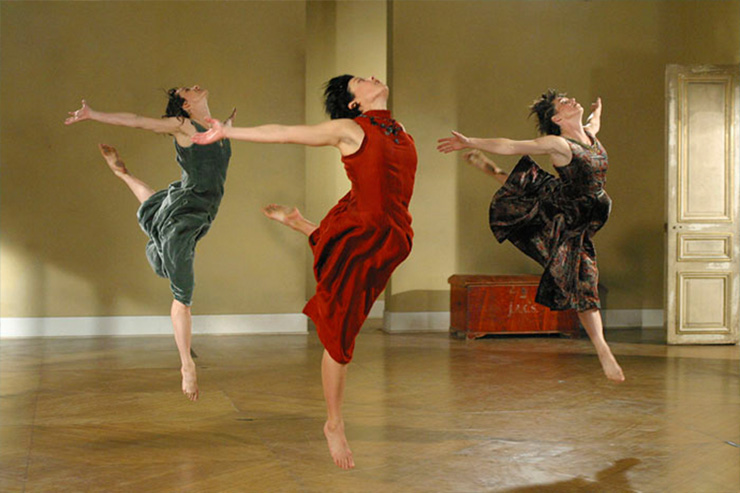 "Fluid, athletic, expressive, savage, and searingly beautiful" is how critics described Serge Bennathan's WHEN GRANDMOTHERS FLY AWAY when it was first performed on stage.
Inspired by the death of the choreographer's own grandmother, WHEN GRANDMOTHERS FLY AWAY explores the universal themes of homecoming, rites of passage, the relentless race of time, memory, loss and finally of acceptance.
Shot in a variety of indoor and outdoor locations, the film evokes Caravaggio images of banquet tables, rich gleaming fabrics that are a feast for the eye, ear and heart. The film also includes interviews with Serge Bennathan and rehearsal footage.
Choreographed by Serge Bennathan
Performed by DANCEMAKERS
Music by Arne Eigenfeldt
Film Gallery: